Return process
Go to the "Order History" section of your account.

Select the order from which you want to return an item by clicking on "Details".

Select the products you want to return through the box next to the names.

Add the quantity that needs to be returned (in case you need to return more than one product).

(optional) In the "Return Goods" section, add an explanation, so that the team better understands why the customer wants to return that product.

Click on "Request a refund".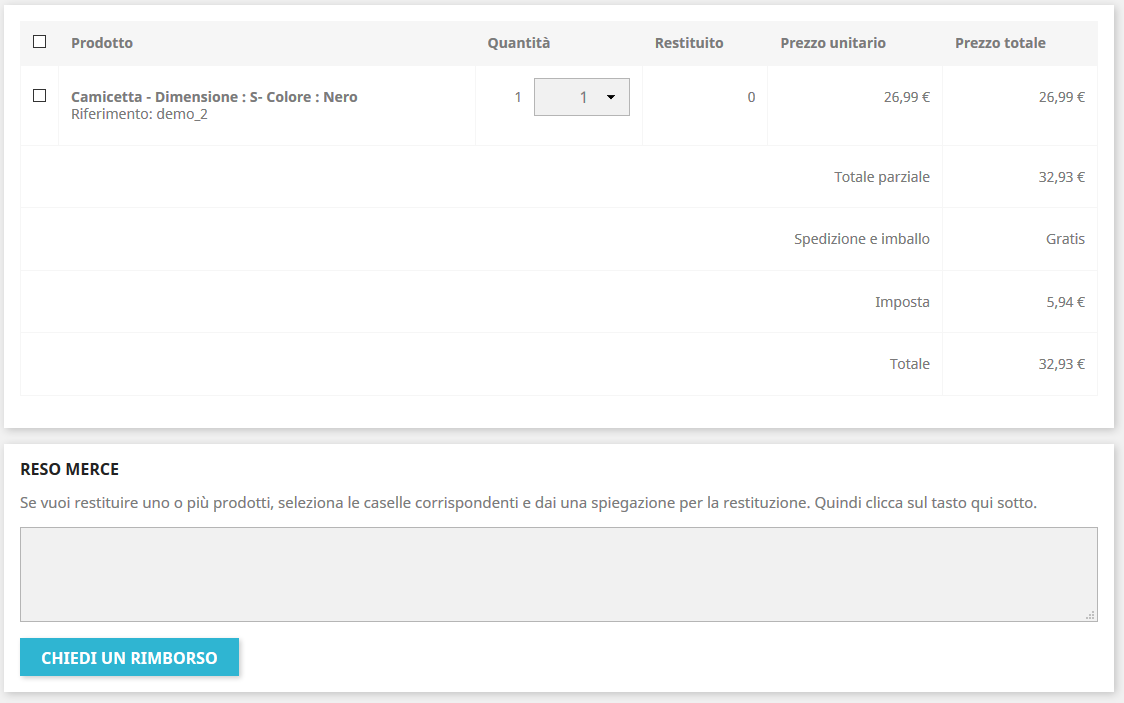 When can I return an order?
Returns must be enabled.

The order must be within the term of validity (= you still have time to return a product).

Orders must have at least the following statuses:
At least two statuses: the "Paid Order" condition enabled and the "Shipped Order" option enabled.

A status that has both conditions ("Set the order as paid" and "Set the order as shipped") enabled.
Once the form is complete, the customer clicks on "Request a return" and the request is sent to the store manager and is displayed as "Awaiting confirmation" on the customer's "Returns Merchandise" page, accessible from the account page.